Who We Are
Night Out for Safety and Liberation is an annual event which typically takes place on the first Tuesday of August where we redefine and re-imagine what public safety means for our communities.
Our goal is to change the conversation about public safety to be less focused on fear, punishment, and criminalization and more focused on how we can build equity and power by investing in our communities.
Night Out for Safety and Liberation began in 2013, as an alternative to the more police-centric National Night Out, which highlights police-community partnerships as the pathway to community safety. Too often, conversations about public safety revolve around policing and punishment. But safety is about more than that—it's about having a living wage job, healthy food, healthcare, housing, education, and more.
Changing the narrative about what safety means is the first step towards winning reinvestment in the resources our communities need to thrive.
As the Trump Administration sows division and fear, neighbors in cities across the country will come together for this alternative to National Night Out, gathering to share what safety means to their communities.
Learn more about the organizations participating in Night Out for Safety and Liberation: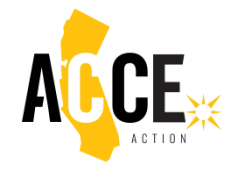 Alliance of Californians for Community Empowerment is a grassroots, member-led statewide community organization working with more than 10,000 members across California to fight for the policies and programs we need to improve our communities and create a brighter future.

All of Us or None (North Carolina chapter) is a grassroots civil and human rights organization fighting for the rights of formerly and currently incarcerated people and our families.

All of Us or None (Texas chapter) is a grassroots civil and human rights organization fighting for the rights of formerly and currently incarcerated people and our families.



Blackout for Human Rights (Blackout) is a network of concerned artists, entertainers, advocates, spiritual leaders, educators and everyday citizens who commit their collective resources to immediately address the staggering level of human rights violations against Americans in the United States.

AZ Center for Neighborhood Leadership is an incubator for social change that provides curriculum and support necessary to transform people impacted by systematic injustice into leaders with experience building community power that shifts the landscape of social justice, community development, and community-driven public policy.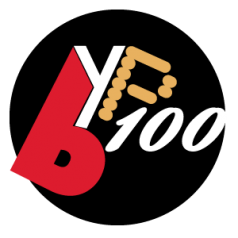 Black Youth Project 100 is an activist member-based organization of Black 18-35 year olds, dedicated to creating justice and freedom for all Black people.

BreakOUT! seeks to end the criminalization of lesbian, gay, bisexual, transgender, and questioning (LGBTQ) youth to build a safer and more just New Orleans.


Center for Community Change is a national organization that builds the power and capacity of low-income people, especially low-income people of color, to change their communities and public policies for the better.


Ella Baker Center for Human Rights builds the power of black, brown, and poor people to break the cycle of incarceration and poverty and make our communities safe, healthy, and strong.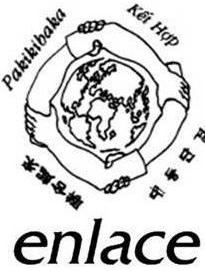 Enlace is an international multiracial, multisector alliance that does capacity building trainings and engages in strategic campaigning for the self-determination of the working people.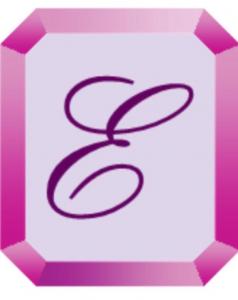 Epiphany Women in Focus empowers women from disadvantaged communities with information, education, and resources to promote leadership and advancement within our homes and communities.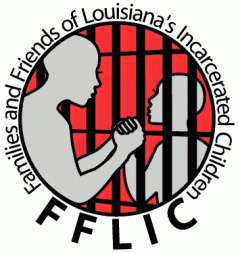 Families and Friends of Louisiana's Incarcerated Children (FFLIC) is a statewide membership-based organization dedicated to creating a better life for all of Louisiana's youth, especially those who are involved or at risk of becoming involved in the juvenile justice system.

Fathers & Families of San Joaquin (FFSJ) is a progressive, solutions-orientated organization that works to address the varying needs of men, women, youth, their families, and the community.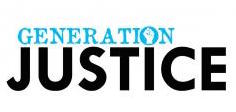 Generation Justice's mission is to inspire youth to become media makers committed to social transformation.

Gideon's Army's mission is to eliminate the root causes of the prison pipeline, save our children from death and incarceration, and guide them on a secure path to success.
I Too Have a Dream is an organization designed to assist individuals that have been formerly incarcerated that are in need of assistance.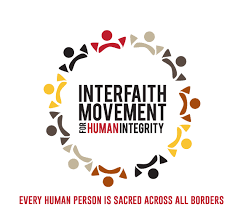 Interfaith Movement for Humanity Integrity has a unique model which combines faith-based organizing, arts and cultural work, and strategic communication to address, protect and advocate for improvements to the quality of life for the most disenfranchised and vulnerable members of our society. We carry out our mission through a theory of social change that organizes and unites inter-religious voices with those directly affected, including persons who are low-income, historically-underrepresented, and immigrant to oppose and improve conditions of harsh and inhumane enforcement (incarceration, detention and deportations) and other mistreatment based on status.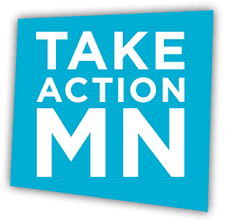 TakeAction Minnesota's
Justice 4 All
(J4A) campaign is focused on removing barriers to employment and Democracy for individuals and families impacted by the justice system. We develop leaders from the community to educate policymakers and employers about the reasons we have some of the worst racial disparities in unemployment and voting in the country.

Justice for Families is a national alliance of local organizations working to transform families from victims of the prison epidemic to leaders of the movment for fairness and opportunity for all youth.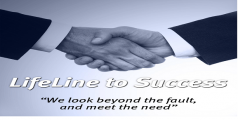 Lifeline to Successprovides clients with the support that is necessary to reenter society and have a positive impact in their communities by removing the negative perceptions that are associated with a criminal record.

The link works with youth and families to overcome the impacts of poverty and social justice. A community supporting all youth in having equitable access and opportunity.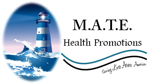 M.A.T.E.'s goal is to inspire, educate ,and promote healthy living as a way of life; bringing about consciousness and awareness in a broadly unconscious and unaware society, while also shining a light on the social injustices relating to those who are socioeconomically challenged.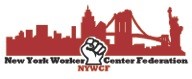 New York Worker Center Federation is an alliance of worker centers in New York City building multiracial immigrant worker power through strategic campaigning and leadership development.

Ohio Organizing Collaborative is a statewide organization uniting community organizations, faith institutions, labor unions, and policy groups across Ohio to organize and build transformative power for social, racial, and economic justice in Ohio.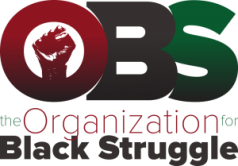 Organization for Black Struggle works to build a movement that fights for political empowerment, economic justice, and the cultural dignity of the African-American community, especially the Black working class.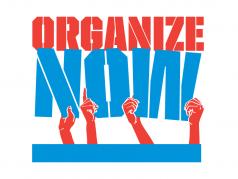 Organize Now! is a community-based, nonprofit member organization of low and moderate income people dedicated to the principels of social, racial, and economic justice and the promotion of an equal and fair Florida for all.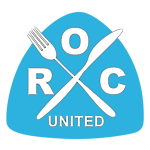 Restaurant Opportunities Centers United's mission is to improve wages and working conditions for the nation's restaurant workforce.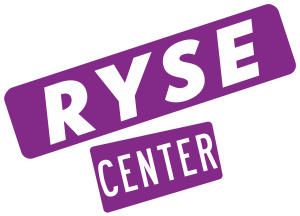 RYSE Youth Center
creates safe spaces grounded in social justice that build youth power for young people to love, learn, educate, heal and transform lives and communities. They envision a community that inspires youth to live with pride and purpose, where the sounds of gunshots have been replaced by the sounds of organizing, song, collaboration, laughter, and learning. In everything they do, they work to ensure RYSE remains a consistent sanctuary of safety, compassion, and justice for all youth.

Renewed Minds
is proud to be a provider of QUALITY programs for at-risk youth and young adults.


Seeds of Liberation is a non-profit organization that works alongside Arkansas' marginalized communities to create a just, equitable, and empowering criminal justice system.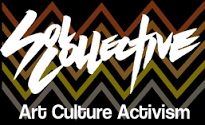 Sol Collective
is a community-based partnership whose mission is to provide artistic, cultural, and educational programming, promote social justice, and empower youth through art, activism, music, and media experience.Sol Collective works to team young creatives with professional mentors across artistic disciplines and mobilize the arts as a means of community building and personal empowerment. Working to amplify the voice of underrepresented communities from Sacramento to New York City.

Southsiders Organized for Unity and Liberation assists low-income people of color in the Chicago Southland to build power, then subsequently leverage that power to fight for their own interest and liberation. They achieve this mission by partnering with congregations, people of faith and local community groups, training them in disciplined organizing strategies, to build leadership, create public policy and foster legislation, engage in direct action, and hold their public officials accountable to the interest of their communities.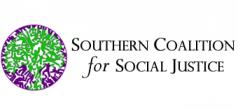 Southern Coalition for Social Justice partners with communities of color and economically disadvantaged communities in the south to defend and advance their political, social, and economic rights through the combination of legal advocacy, research, organizing, and communications.
Spirithouse, Inc. is a cultural arts and organizing organization that works with low-wealthy families and community members to uncover and uproot the systemic barriers that prevent us from gaining the resources, leverage, and capacity for long-term self-sufficiency.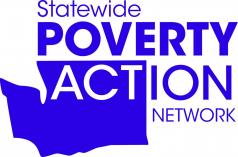 Statewide Poverty Action Network builds grassroots power to end causes of poverty and create opportunities for everyone to prosper.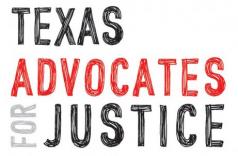 Texas Advocates for Justice is on a mission to end the criminalization of our communities, to break down barriers to reentry from jail and prison in Texas, and to demolish the legacy of racism in the criminal justice system. TAJ unites formerly incarcerated individuals, their families, people of all faiths, and allies to build safe and resilient communities through organizing, leadership training, and connections to community resources.
V.O.T.E. is a grassroots, membership-based organization founded and run by formerly incarcerated persons in partnership with allies dedicated to ending the disenfranchisement and discrimination against formerly incarcerated people.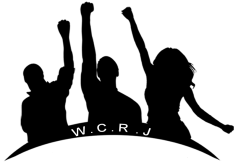 Workers Center for Racial Justice's mission is to eliminate the barriers to sustainable and living wage employment for Black workers, strengthen economic security for Black families, and advance a progressive pro-worker agenda that will lead to inclusion and prosperity for all marginalized workers.
X Offenders for Community Empowerment's mission is to empower formerly convicted people to become change agents in mobilizing the community to address issues threatening healthy family and community life, and to reduce recidivism


Is your organization interested in joining Night Out for Safety and Liberation? Sign on as a supporter today!